Wiarton Willie, Ontario's beloved groundhog didn't see his shadow earlier in February - predicting an early spring! Though the weather definitely is saying the opposite of our furry friend, that isn't stopping the spring fashion trends from coming through! And it's certainly exciting to see what we have in store for the beautiful season!
First up, the trend I have seen all over the runways for spring 2013 is bold prints! Specifically, black and white stripes! The great thing about stripes is they are a safe print that you can play with by pairing them with pastels and neutral colours! If you are daring and like a little excitement, you can try mixing and matching different prints that compliment each other. For example, the floral print is making its way back into this season's trends. Why not try mixing and matching two different floral prints or try pairing florals with checkers!?This look is inspired by the designers Philip Lim, Marc Jacobs and Louis Vuitton!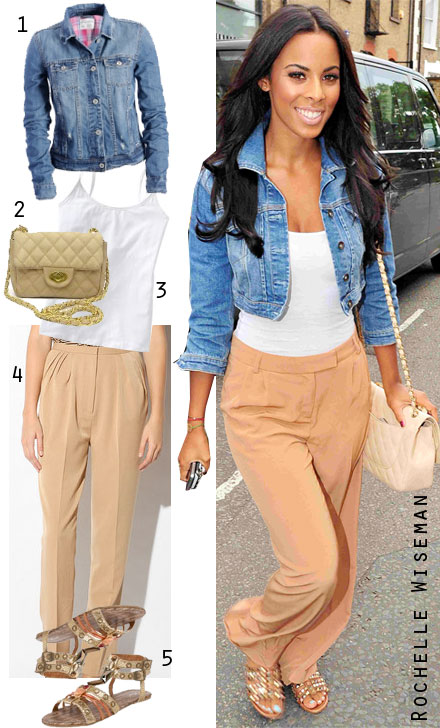 One thing everyone should have in their closet is a denim jacket or shirt! The thing about denim is that it is versatile; you can dress it up by wearing a close fitted denim shirt and a well fitted blazer. In the spring I would go for a really nice faded olive coloured blazer, a darker washed fitted denim shirt, paired with red pants and loafers; this look is amazing for both men and women! You can edge out and play down a fancy dress you'd like to wear out in the day by throwing on a denim jacket and adding studded jewelry! Check out Rochelle Wiseman rock her denim jacket in this casual yet put together piece!
Finally what's an outfit without the finishing touch? This year, hit spring with style by sporting a comfortable pair of loafers that will bring almost all outfits together! Ladies, an amazing way to get a little height while having relaxed feet all day is by purchasing a stylish low heel flat shoe! They will pull together any outfit while still giving you the height and comfort you want (and need)!