It's here again! That time of year when love is in the air, vows are being said and beautiful couples start another chapter in their lives. It's officially wedding season and everyone at least has one or two weddings to attend. It can get very expensive to buy a new saree for each of these weddings, so why not work with what you already have? The great thing about our traditional wear is that sarees are detachable so you can play mix-and-match and create your own look. Here are some of my tips for recycling your sarees without sacrificing fashion. Your wallet will thank you for it!
Get creative with your saree blouses
When it comes to stitching blouses for a saree, it's best to go with different designs, patterns and colors. For example, one blouse can be stitched with full sleeves and a lace material and another blouse can be stitched as a cropped-top with a different neck style or even maybe a "Bomai Kai". To differentiate the look of your outfit, mix and match blouses with different sarees.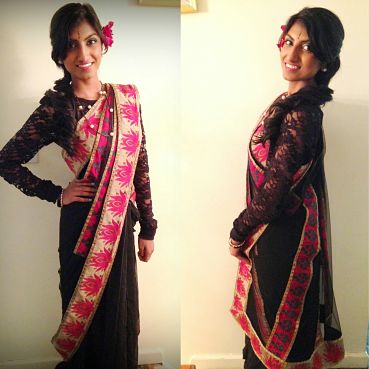 Change up how you drape your saree
Aside from designing blouses, another way to transform your saree is by styling the pallu differently. This way, when the same saree is being worn more than once, it will have a distinctive look from the last time you wore it.
Have fun with your accessories
Accessorizing is the fun part! There's so much that can be done to drastically make an outfit look different. For example, you can wear bold necklaces if you go for a simple hair and makeup look or you can go with a less bold jewelry set if you go for a more dramatic hair and makeup look. If you are wearing a blouse that is designed with heavy work, you can wear no accessories and go with a simple makeup and hair look. Styling your accessories, hair and makeup differently will definitely change the look of the sari.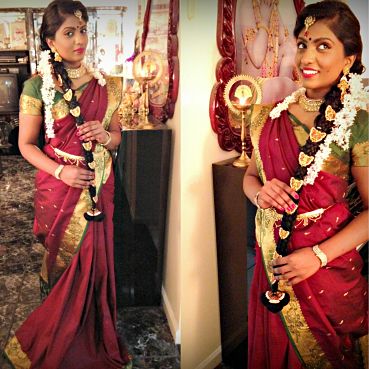 Hope this helps all of you out with a few baseline ideas for recycling your saree!