As consumers of Tamil cinema, this subject has been itching our souls for a while now – the Kollywood Tamil film industry. Hence, we decided to make this a topic of interest on #FoodForThoughtFridayByNT on our Instagram and Facebook music pages, "Neshah and Thusha".
The foundation of the Tamil film industry is a beautiful language, culture, and talented people who have made a mark in history. However, we feel that Kollywood has so much potential to better itself to be more attractive, competitive and true to the audience that enjoys it most.
To begin, many modern day Tamil films include English content. There is absolutely nothing wrong with this. However, at times it feels forced. Quite frankly, it is also often grammatically incorrect – which leads to frustration and the recurring question of why this is even being included in the first place.
What if Kollywood focused on the Tamil language instead. Isn't that why we are watching a Tamil movie? If we wanted to watch a Hollywood movie, we would've done so.
Next are the actors and actresses who represent this industry. In today's age, we have such a wide representation of what beauty is and what it looks like. So why isn't this reflected in the Tamil film industry?
Why is it that only extremely fair women are cast for the "beautiful girl" role. Why is it that when darker women are cast, they are only fit to play the "village girl" or the less pure and cynical characters when the general Tamil population is not so impeccably fair? What does this say to the average Tamil woman? What does this say to people of other ethnicities who tune into Kollywood movies?
It doesn't seem to be a problem to cast darker men to act alongside fair women. In some parts of the world, people still believe in sexist ideas that degrade women based on immutable factors such as skin tone. That is not to say that these actors and actresses aren't talented or don't deserve to be in the industry. Rather, there should be a greater representation of what Tamils actually look like.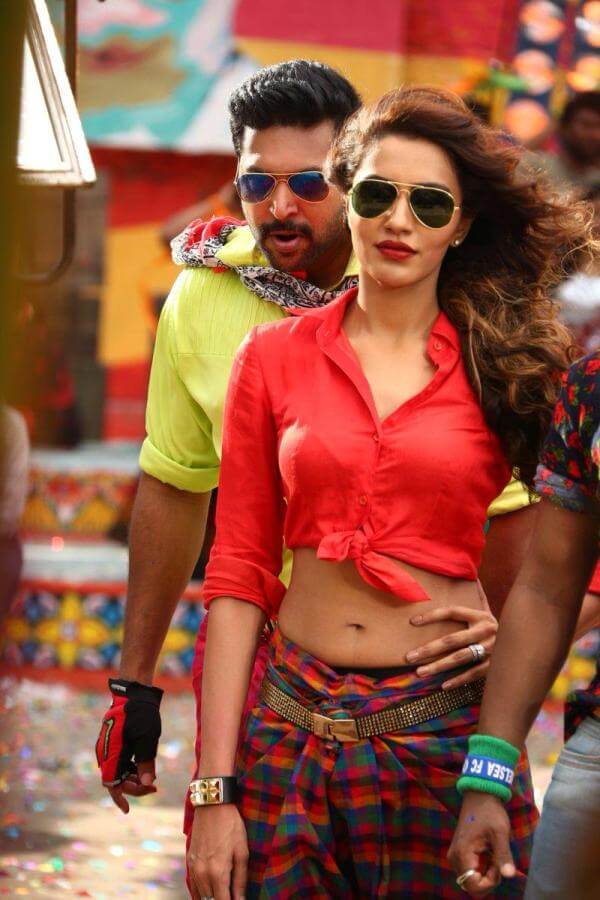 Now let's take a look at the common "damsel in distress" roles that actresses typically play in Kollywood films. At one point, women were shown to need more saving than they actually did. Why? Because women weren't given the chance to showcase their abilities and prove they were capable of saving themselves.
Again, times have changed. Today's world accepts that women are also bosses, that women can also go out and conquer any field similar to a man. One isn't better than the other – we are all human.
It may be possible that Kollywood isn't aware of this change. Perhaps they believe that audiences enjoy watching women being pampered and saved on screen. It's nice to watch male saviours when the context is appropriate. Yet if this is all that is shown to us the majority of the time, we are left with little choice of what to watch on screen.
Why are women commonly portrayed as submissive to men? Why does gender equality get confused with being part of "foreign culture"? When reading historical Tamil literature, equality is not really as "foreign" of a topic as Kollywood often portrays. Didn't Bharathiyar outline the Puthumai Penn? How did that aspect of Tamil culture vanish?
With that being said, how about the content of Tamil movies that come out? Why aren't there enough storylines on real people, real situations and real expectations? Why are we continuously watching violent movies portraying sexist ideas that are of no use to modern society? Why don't we focus on valuing women and talking about issues in the world, issues real people face – and of course good humour, romance and fun.
We are tired of being deprived of entertainment – the lack of representation, the meaningless songs, the perverted jokes and predictable storylines. We are tired of opting out of Tamil movies.
By no means is this to bash the Kollywood industry, or to say that this is all it is capable of producing. There are quite a few movies that break out of the mold, and there's definitely more that we want to see.
Without a doubt, there is a steep hill to climb. But we hope to see the revival of a rich, talented, strong and impactful industry – an industry that has the potential to sprout and produce movies that do justice to how beautiful Tamil culture really is and what it stands for and express this to the world.
Entertainers do what they do for audiences like us, so we are the ones who have to speak up. If you can relate to what we have to say, share this article on your social media and join us in this stand.
Let's shed some light on an issue that hasn't been discussed enough. When is learning, improving and growing ever a bad thing? #ReviveKollywood #FoodForThoughtFridayByNT
Related articles:
Why I Stopped Watching Tamil Movies
The Portrayal of Women in Tamil Cinema: Part 1
6 Films Kollywood Should Make